Affordable Water Heater Repairs in Berkeley CA
If your water is running cold, call the Berkeley water heater repair experts who can get things running right again. There's nothing quite like a cold shower to set your morning off on the wrong foot, but when our Berkeley plumbers are on the scene, you can expect your hot water to be back in hours, not days.
Our Berkeley Plumbers Work With Every Water Heater Brand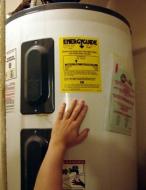 Some of our plumbers have been around a long time, but all of them know how to work with water heaters that have been around for just as long. We've worked with every major brand of hot water heater, from A.O. Smith's State brand through Rinnai and Eccotemp. Whether you need help with a conventional gas water heater, an electric heater, an on-demand or tankless water heater, or even a solar water heater, our skilled plumbers know what it takes to get them running again like the day they were installed.
We Replace Water Heaters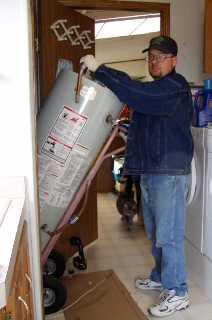 We all want to conserve, but sometimes the best choice is to replace an aging water heater. If your water heater is more than ten years old, chances are that your water heater is energy inefficient and may be using much more energy - and costing you much more money - than is really necessary to keep your water heated.

Since energy efficiency is only a recent concern, most older heaters, like most older homes, were built without any serious concern for their energy footprints. Insulation is often severely lacking, which means that heat is constantly lost and must be replenished. For water heaters in Berkeley, this can be a serious problem.

Fortunately, times have changed, and now every water heater manufacturer offers high-efficiency water heaters that can pay for themselves in just a few short years.
Is a Tankless Heater Right for Me?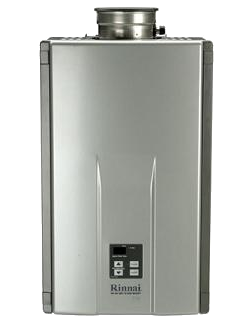 You've probably heard of tankless water heaters, but not too many people know much about them. If you're thinking of a smaller water heater unit that only heats your water when the faucet is turned on, you're on the right track. But just because the delivery system is smarter doesn't mean that they're better at everything. Tankless water heaters generally take longer to deliver hot water to your faucet than a conventional water heater, since there is some lag time for the unit to turn on. They're also considerably more expensive, and the energy savings versus a conventional water heater can depend greatly on your home's layout.

That being said, a tankless water heater can be a great choice for many homes and lifestyles. If your hot water goes unused for large parts of the day, or if your house suffers from poor insulation, a tankless water heater can be a better fit for your home. Tankless water heaters are also longer lasting and require less maintenance than conventional water heaters, which means that they're perfect for homes with hard-to-access water heater cabinets, or for people with busier lifestyles.


Ultimately, it's best if you talk to your plumbers Berkeley today to see if a tankless water heater is right for you. We're always happy to guide you through the process, and our Berkeley water heater repair and installation experts can provide you with price estimates for installing a new tanklesss or conventional water heater today.
Call Our Berkeley CA Wate Heater Repair & Installation Team Today!
Whatever is going on with your water heater, we'll make it right. Whether you just need a tank cleaning or an intake like repair, or whether it's time for a brand new water heater, our team will make sure that you get a unit that fits your needs and budget.