Berkeley, CA Plumbing Services You Can Depend On
It is difficult to find Berkeley plumbing services you can trust. With our highly experienced plumbing contractors in Berkeley, you can rest assured that our company is more than competent to take care of all of your plumbing needs. We are dedicated to providing you with cutting edge Berkeley plumbing services and strive are the #1 contractor for the Berkeley, California area. Call us today to schedule one of our many plumbing services for your home or business.
We Can Also Handle your Commercial Plumbing in Berkeley!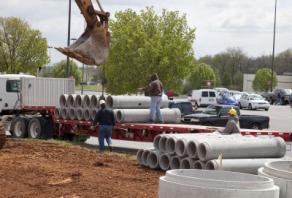 All of our residential plumbing services and more are available for our commercial customers, and we hope you'll find that there's no commercial plumber in Berkeley California who's more responsive to your unique needs are requirements. Our team is experienced with bathroom additions, commercial grade water purification systems and heaters, and every class of high efficiency appliance and fixture. We can walk you though the process of deciding which upgrades don't work as well as advertised and which ones can decrease your utility bills while lowering your environmental impact.